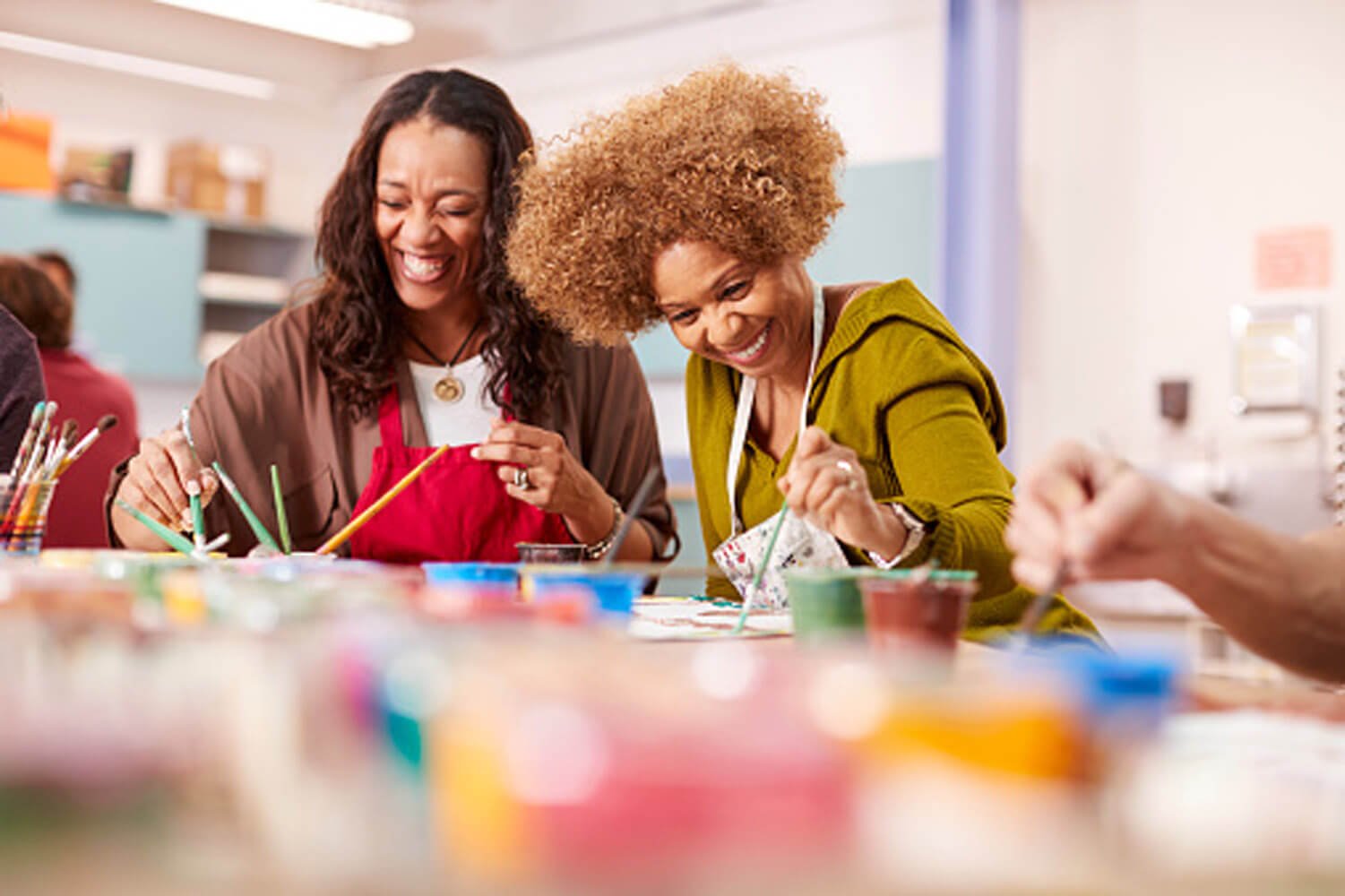 Purpose: The senior center without walls program is a congregate nutrition program offering meals and activities in a community setting rather than in a traditional senior center facility. The program's purpose is to provide nutritious meals to seniors along with social interaction opportunities, education, and activities. Participation is determined based on the number of meals served, not activities attended.
The Sowega Council on Aging (SCOA) administers the senior center without walls program and has significantly increased meal service to seniors throughout the region since switching to this model in April 2020. The program has tripled the involvement rate compared to the traditional senior center setting, translating into over 1000 more participants! As is, the program exceeds all standards required by the Division of Aging Services.
However, as an Area Agency on Aging, we recognize the importance of local, in-person activities for seniors which can help reduce social isolation, depression, and improve overall health. For this reason, we are extending a one-time mini-grant opportunity for interested applicants to help fund local in-person activities.
We are excited to announce that we have received permission, from the Division of Aging Services, to administer mini-grants for in-person senior recreation for the remainder of SFY 2022! The following information provides details on eligibility, objectives, reporting, and more.
Eligibility: Applicants must be governmental agencies or non-profit 501c3. For-profit companies are ineligible. All sites will be considered pilot sites for the remainder of SFY 2022 (June 30, 2022). This mini-grant opportunity may not be extended beyond this date.
Grantee requirements:
Provide a safe meeting space for older adults ages 60 +
CPR certification is suggested for one person on-site
Certificate of Insurance naming Sowega Council on Aging, Inc. as additional insured
Scope of Work: Grantees would be responsible for planning and implementing in-person activities and programs for older adults in their community. Virtual and telephonic activities will not be reimbursed. Grantees must create a monthly calendar with senior activities listed.
DUE by the 10th of each month: Grantees must submit an invoice along with the activity calendar and number of people in attendance for each activity for the previous month. The SCOA will reimburse the grantee based on the number of eligible activities offered with participants in attendance.
Reimbursement rates are as follows: $100 per 1-hour activity. 10 activities per month are eligible for a maximum reimbursement rate of $1000 per month.
Description of allowable activities:
Games/Bingo – Trivia, Board Games, Wheel of Fortune, Name that Tune, Puzzles, etc.
Exercise – Chair Fitness, Walking Club, Senior Yoga, Line Dance, Pickleball, etc.
Workshops/Classes – sewing, crafting, cooking, painting, computer, music, etc.
Special Events/Entertainment – Singing groups, Dances, Speed Connection Events, Talent Show, Fashion Show, etc.
All calendars and activities must be submitted for approval prior to implementing. No religious or political functions will be reimbursed.
IMPORTANT DUE DATES:
August 31, 2021: Grant Posted
September 1, 2021: ZOOM presentation and Q&A
Application due dates:
September 15, 2021
October 15, 2021
November 15, 2021
Grantees will be notified of approval: Within 10 days of application.
Number of grants awarded: Up to 6 organizations
(1 per county within the Sowega Council on Aging PSA)
---
---